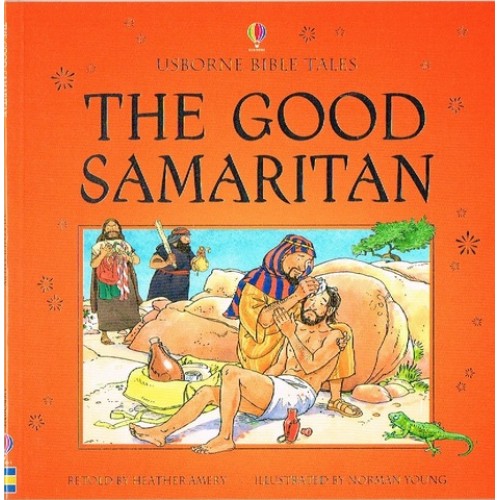 THE GOOD SAMARITAN
USBORNE BIBLE TALES
This is one of teachings of Jesus.
A man who was a Jew, lived in Jerusalem.
One day, he started a long journey to Jericho alone, but it was so dangerous because of robbers.
Suddenly he saw some robbers. He was wounded terribly and stolen everything.
While he lying on the ground, two mans through him but third man stopped and saved him very kindly.
He was a Samaritan.
I want to be a good person like Samaratian.